CoSiMa (2017)
The CoSiMa project, short for Collaborative Situated Media, was a 3 years ANR project. I, as an IRCAM researcher, was set to explore what one could achieve with a distributed network of smartphones coupled with the newly standardized Web Audio API.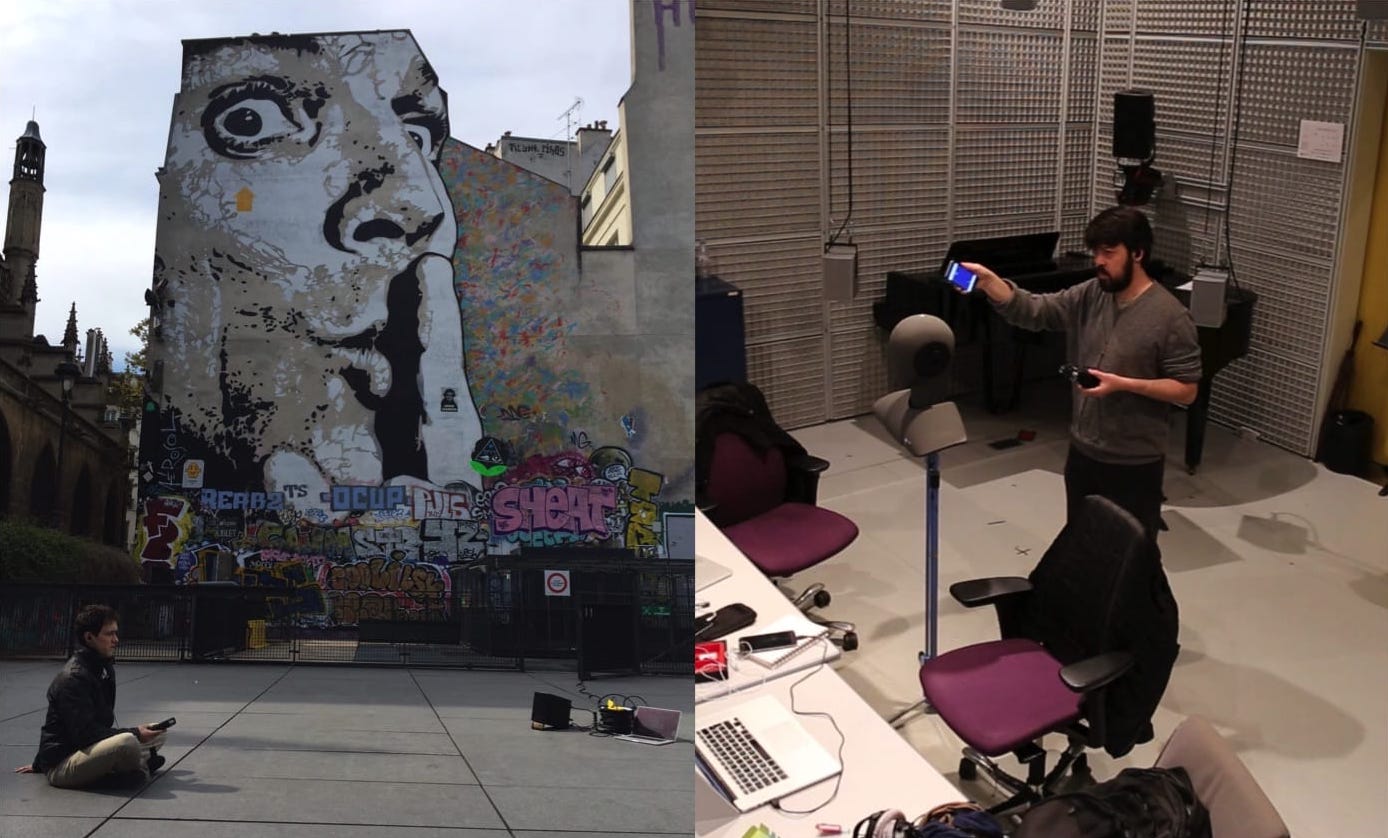 Most noteworthy sub-projects I was involved in: JSAmbisonics and Nü. The former is a suite of JavaScript encoding and decoding tools for web based Ambisonic rendering (live demo link on project page). As for Nü, see for yourself:
During this project, I had the opportunity to work with Lorenzo Bianchi Hoesch on 2 installations part of his "Audio Proxemic Fields" residence: Studio, presented during the IRCAM Forum in March 2017 (see video below), and Square, presented during the 2017 Manifest Festival. Square is a web based install around the Stravinsky Place, Paris. Connect your device to https://apps.cosima.ircam.fr/square, plug your headphones, and enjoy.
Proxemic Fields residence: kick-off presentation
Studio: behind the scene interview
Studio: pre-install presentation
Studio: installation preview
Healthy working environment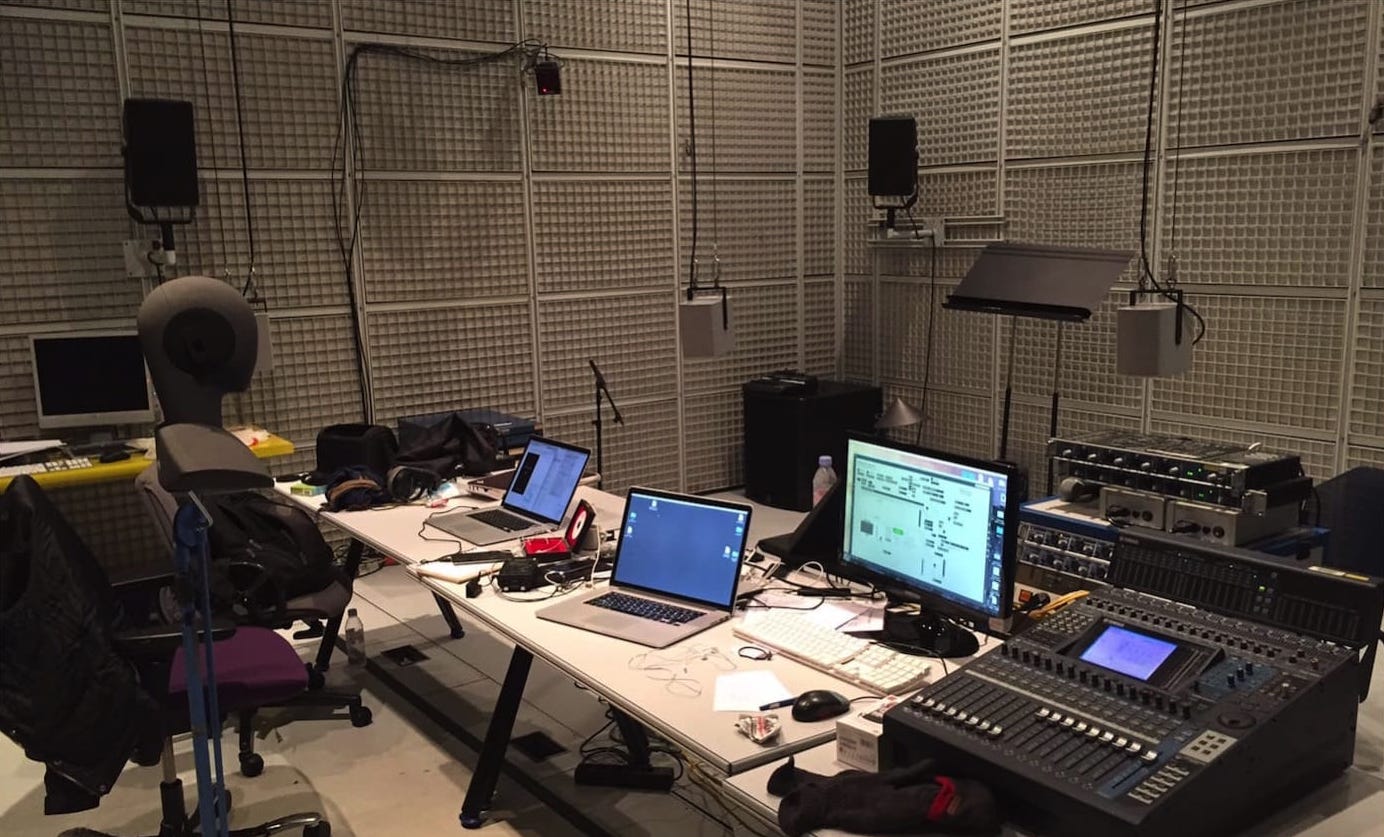 Github repositories related to the CoSiMa project:
IRCAM CoSiMa, Collective Soundworks, Collective Soundworks Workshops, ServeSofaFIR, binauralFIR.