Tout un Monde (2014)
Project Description
Tout un Monde (A Whole World) was a joint effort amongst artists and researchers to create a VR experience through which visitors of the Future en Seine exposition could interact with the four elements. A set of kinects was used to capture their movements to project their elemental avatar on a screen and trigger events in the soundscape.
A cylindric structure was designed on which was stretched a screen. Projectors, Kinects and speakers were positioned in a circle, behind the screen, along with the computers that controlled the whole system. Virtual avatars were rendered with a home made GLSL program (that ensured seamless tracking / rendering across the 8 Kinects around the cylinder). Audio was handled with a Max/MSP patch, using VBAP panning to render user-specific soundscapes (based on their movements) on the set of 8 speakers around the cylinder.
Tout un monde was created by Matthieu Courgeon, Tom Giraud, Ismaïl Konaté, Julien Kozlowski, Michel Bertier, Ikse Maître, and myself. Partners: IR4M, LIMSI, LabSTICC, LMO, CNRS, and the Paris-Sud University. Work presented by Le Pixel Blanc, numerical art agency.
Soundscapes samples
Created to represent the 4 elements, based on recordings and samples issued from the "Spatialized Additive Synthesizer for Environmental Sounds" (SPAD).
Installation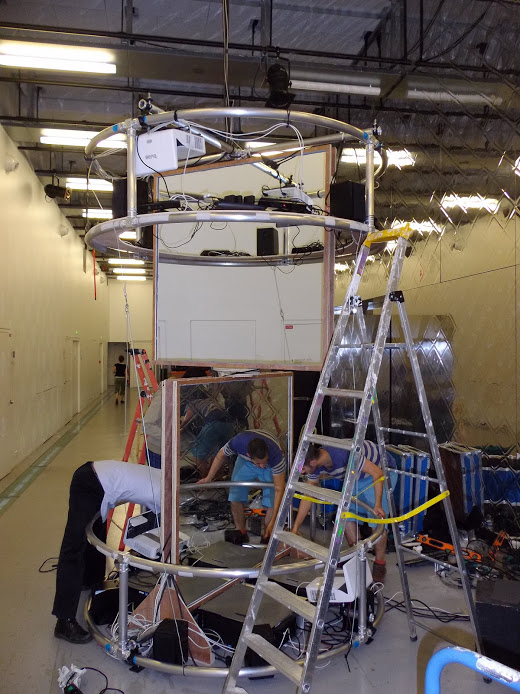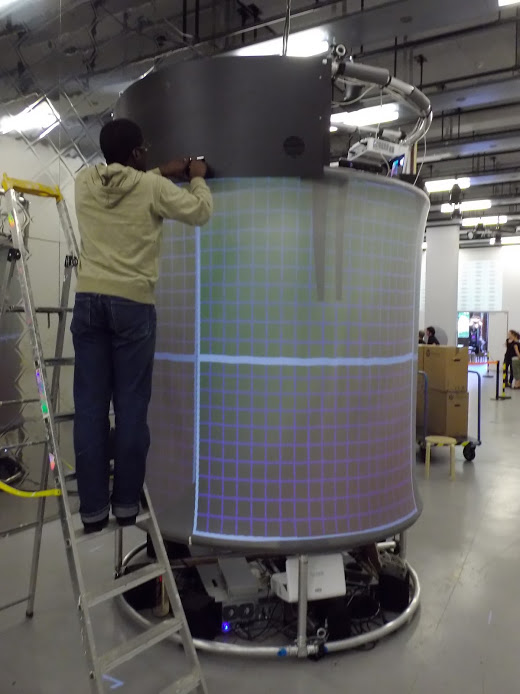 Last coding session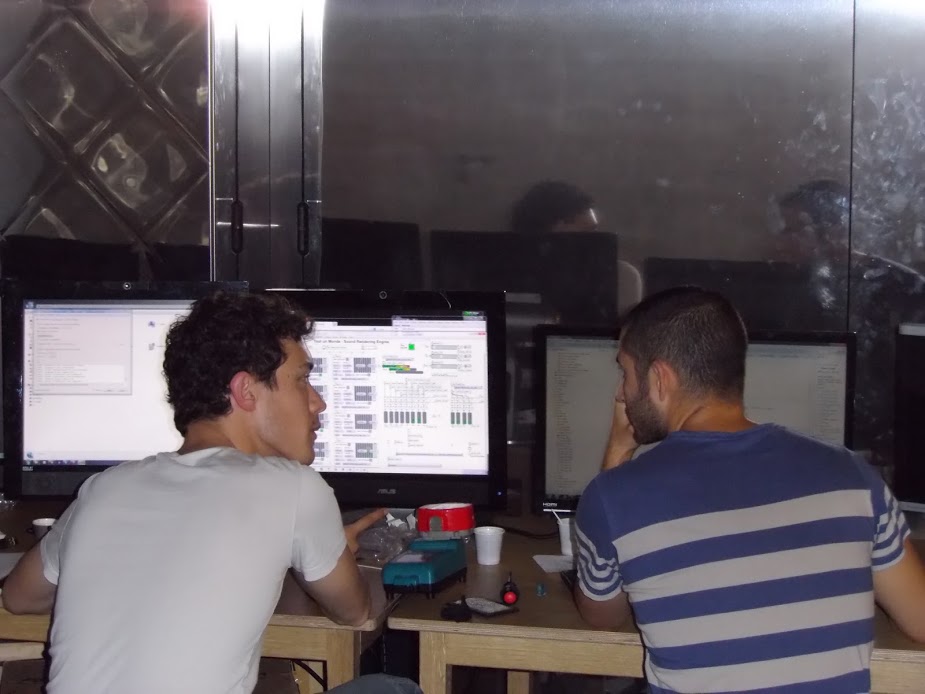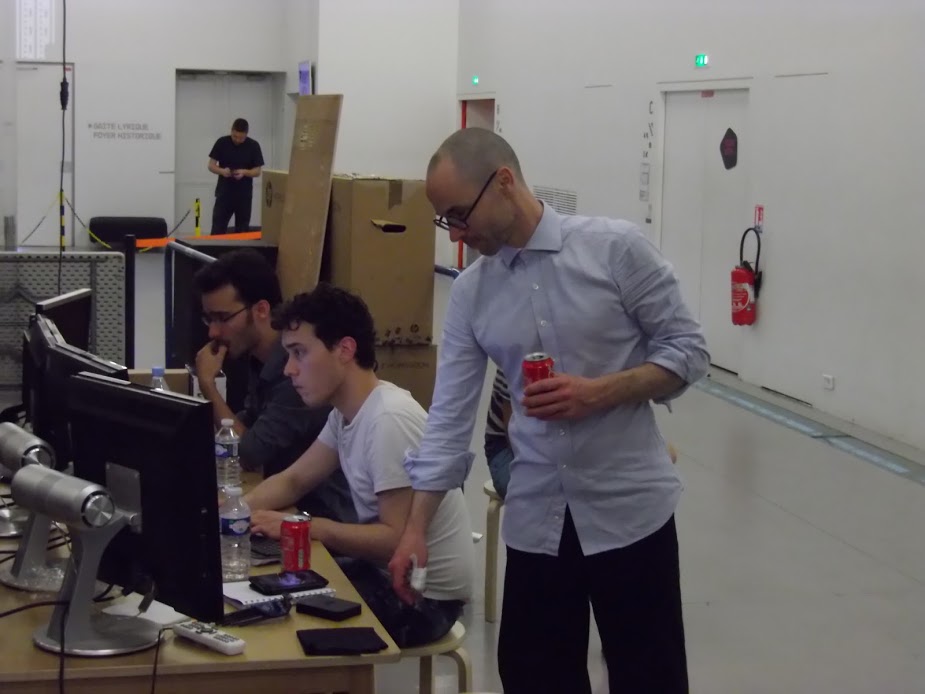 Test of the installation